"5TH UNESCO-APEID MEETING ON ENTREPRENEURSHIP EDUCATION"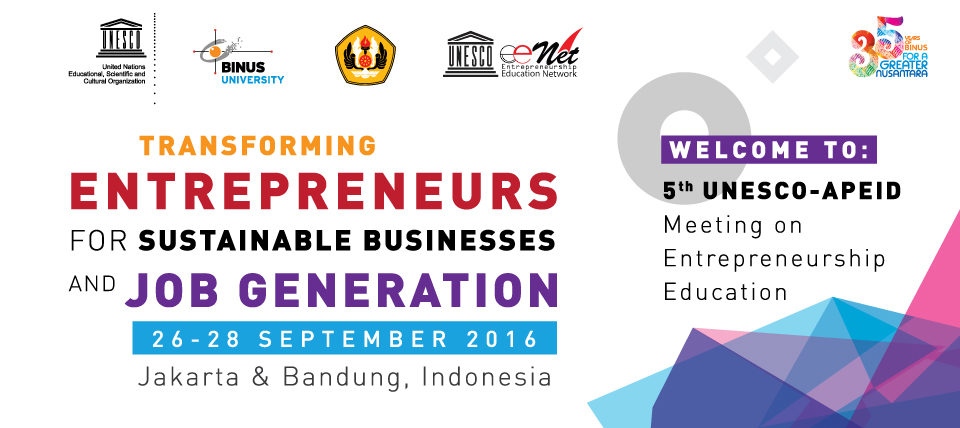 Sebagai Universitas yang berstandar global, BINUS UNIVERSITY dipilih menjadi tuan rumah untuk kegiatan 5th UNESCO-APEID Meeting on Entrepreneurship Education. Event ini akan berlangsung selama 4 hari dan diselenggarakan di 2 kota, yaitu Jakarta dan Bandung.
"Transforming Entrepreneurs From Job Seekers to Job Givers" menjadi tajuk utama diselenggarakannya acara ini. Hal ini sejalan dengan misi BINA NUSANTARA Group, yaitu Pursuing a positive contribution to the quality of life dan Leading corporate entrepreneurship.
Kegiatan ini akan dilaksanakan pada :
Hari, Tanggal    : Senin, 26 September 2016
Tempat             : BINUS UNIVERSITY International, Kampus "The Joseph Wibowo Centre, Senayan. Ruang 212. Jalan Hang Lekir I No. 6. Senayan – Jakarta 10270.
Waktu                 : Pk. 09.00 – 19.30 WIB