Open Consultation Bekasi – Oktober 2018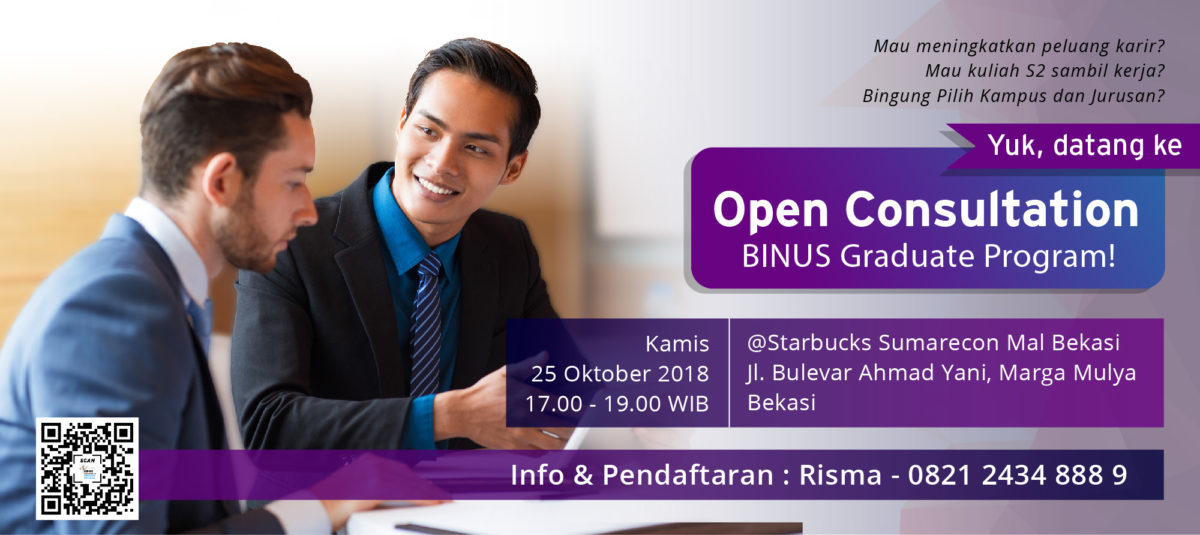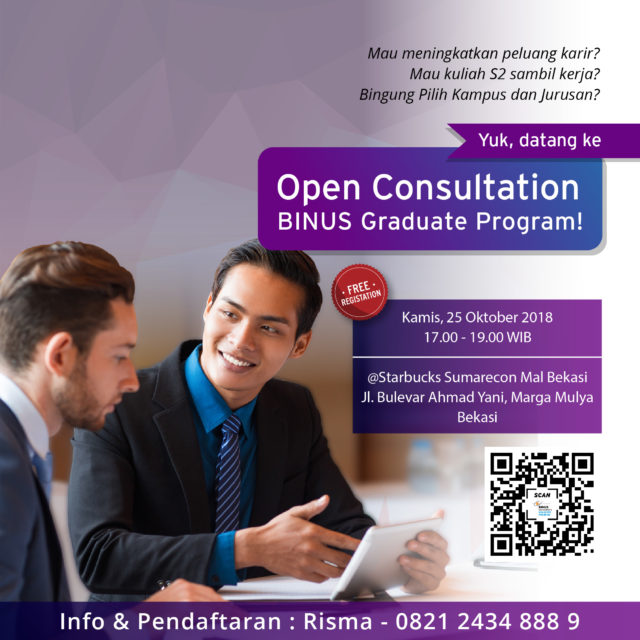 alam hangat dari BINUS Graduate Program.
Sudahkah Anda siap menjadi The Next Leader di era Industry 4.0 atau The Next Professional Leader dengan Global Competency? Masih bingung pilih kampus untuk lanjut kuliah? Ayo datang ke acara :
Open Consultation
BINUS Graduate Program
Waktu
Tempat
Kamis, 25 Oktober 2018

17.00 – 19.00

Starbucks @ Summarecon Mall Bekasi

Jl. Bulevard Ahmad Yani, Marga Mulya
Program:
Magister Teknik Industri
Program Profesi Insinyur
Magister Akuntansi
Magister Ilmu Komunikasi
Magister Teknik Informatika
Magister Manajemen Sistem Informasi
Demikian informasi ini kami kirimkan, atas perhatiannya saya ucapkan terima kasih.
Info        : Risma (0821 2434 888 9)