Open Consultation Jakarta – November 2018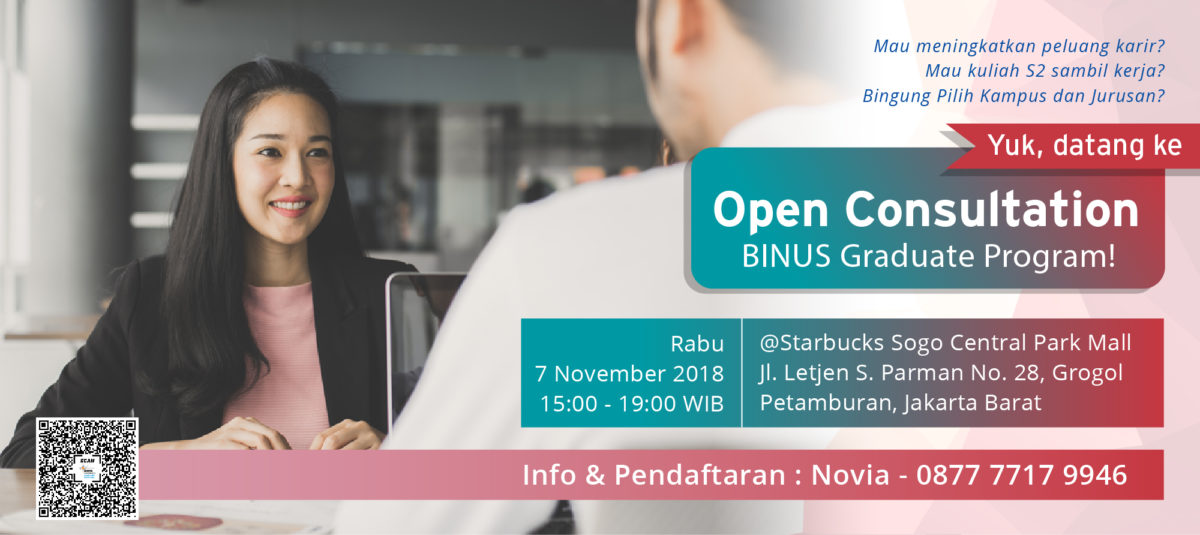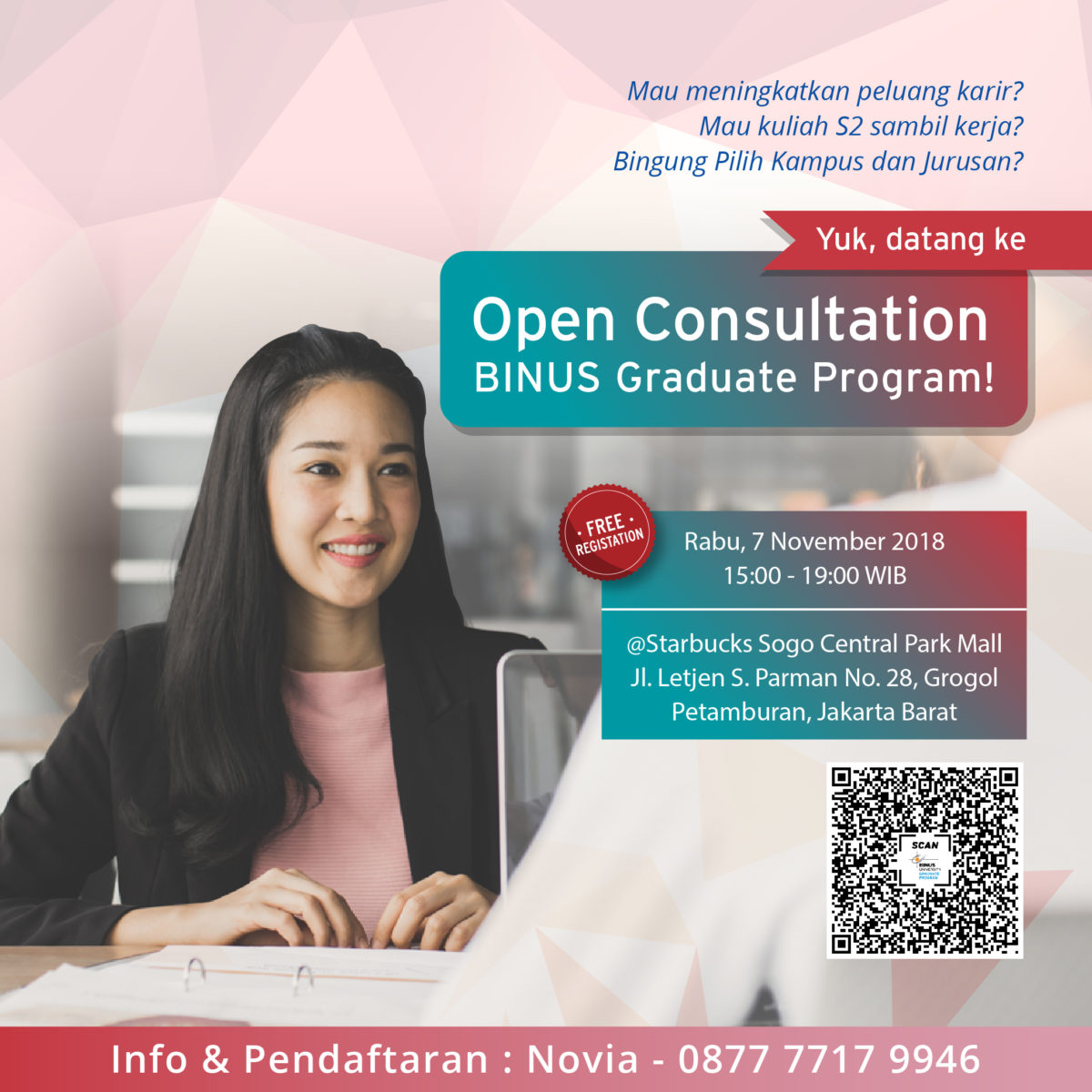 Salam hangat dari BINUS Graduate Program.
Sudahkah Anda siap menjadi The Next Leader di era Industry 4.0 atau The Next Professional Leader dengan Global Competency? Masih bingung pilih kampus untuk lanjut kuliah? Ayo datang ke acara:
Open Consultation
BINUS Graduate Program
Waktu
Tempat
Rabu, 7 November 2018
15:00 – 19:00 WIB
@Starbucks Sogo Central Park Mall
Jl. Letjen S. Parman No. 28, Grogol
Petamburan, Jakarta Barat
Program:
Magister Teknik Industri
Program Profesi Insinyur
Magister Akuntansi
Magister Ilmu Komunikasi
Magister Teknik Informatika
Magister Manajemen Sistem Informasi
Free of Charge by Reservation Only
Info        : Novia (0877 7717 9946)
Get free vouchers MAP for the first 5 form purchased!