Connecting The Dots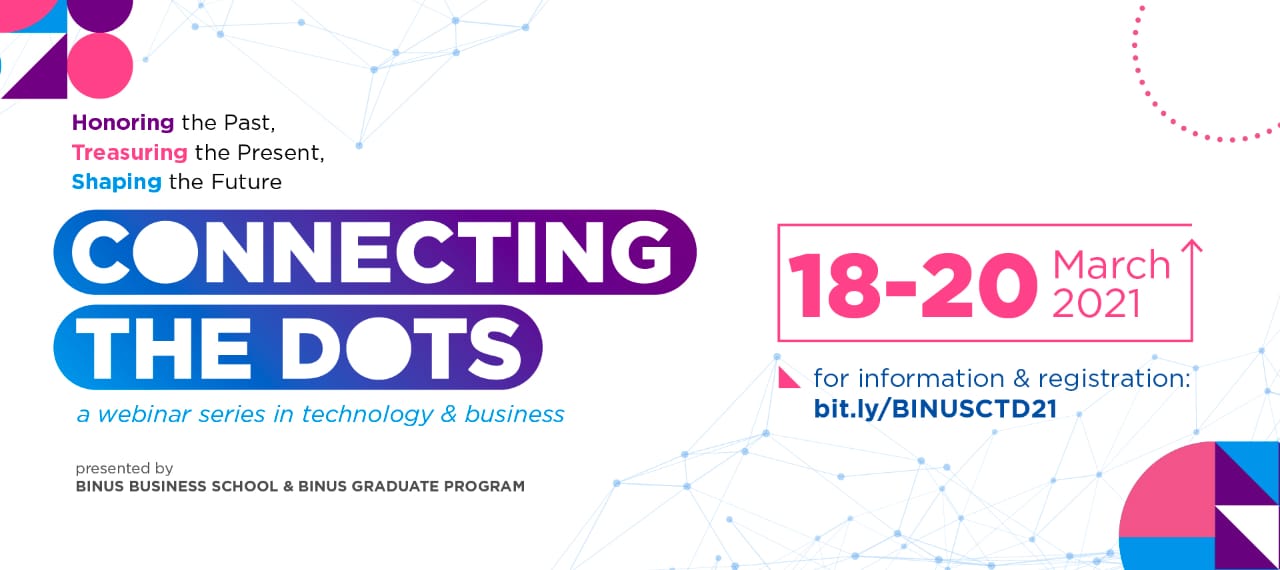 Berkaca dari pandemi yang lebih dari 1 tahun melanda seluruh dunia, telah mengubah cara kita beradaptasi terhadap teknologi dalam bersosialisasi, berkomunikasi dan melakukan bisnis. Pertanyaannya, apa yang harus kita lakukan setelah ini untuk menangkap peluang demi menghasilkan cuan?
Bergabunglah dalam diskusi hangat seri webinar Connecting the Dots 18-20 Maret 2021 yang dipersembahkan oleh BINUS BUSINESS SCHOOL dan BINUS GRADUATE PROGRAM.
Acara ini FREE, tempat terbatas. Daftarkan diri Anda segera!
✨ Dapatkan SAT Points, khusus untuk mahasiswa BINUS ✨
Daftar melalu link ini http://bit.ly/BINUSCTD21